Bulgaria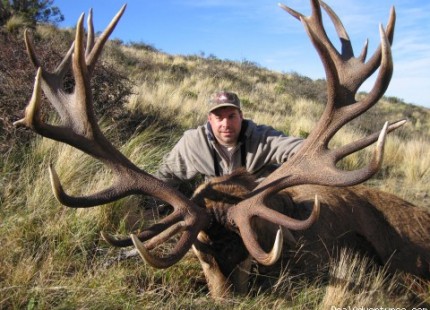 Introduction
Bulgaria provides professional hunting organization. It has been a first-class hunting destination for foreign hunters for over 25 years. Personal service and successful hunting are the most important here. The foreign hunter is a VIP guest in Bulgaria. 18 mammal species and 20 bird species are hunted for in Bulgaria. No other European country has such a game variety. In some of our hunting grounds you have the unique opportunity to hunt for 10-12 different game species at the same time.
Bulgaria is one of the best European countries for trophy hunting. If you want to get Gold Red Deer, Mouflon or Wild Boar – this country is your best choice. There is also a great choice of other game of great trophy quality: Fallow Deer, Roe Deer, Chamois. You can add to that thrilling bird shooting: Pheasant, Partridge, Pigeons, Ducks and Geese inhabit Bulgaria. Historical and cultural heritage, mild climate and closeness of some hunting territories to the Black Sea coast allow to easily combine great hunt with the comfortable leisure time. This is a nice opportunity to take your family with you.
Citizens of some countries, including the United States, Canada, and most EU countries travelling on regular passports, are not required visas for a stay in Bulgaria not exceeding 90 days within 6 months from the date of the first arrival but they should be able, upon request, to show evidence of a medical insurance, valid for Bulgaria, covering the duration of their stay. Average temperature in winter is 14-32 F (0 C to -10 С); in summer 77-80 F (+25 C to +27 C); in spring and fall - 50, – 60 F (10 C to 15 С). Usually it is colder in the mountainous areas.
Hunting season
Red Stag, Fallow Deer: September 01 – January 31
Fallow Deer: May 01 – October 10
Chamois: April 10 – May 10, September 15 – January 15
Mouflon, Wild boar, Wisent: all year round
Red Deer, Fallow Deer , Wild Boar, Chamois, Roe Deer, Wisent
Gallery